Yes, there is a difference between font and typography.
A font is a specific typeface that is used to render text. It is a set of characters that share a common design and are of a specific size and style. Fonts are used to create visual hierarchy and establish a visual identity for a document or a website.
Typography, on the other hand, is the art and technique of designing and arranging text in a way that is visually appealing and easy to read. It involves choosing the right font, size, color, and layout for a document or website. Typography also includes the use of typographic elements such as paragraph styles, headlines, lists, and special characters.
In short, a font is a specific typeface, while typography is the art of using typefaces effectively to create a visually appealing and easy-to-read document or website.
Using Fonts, We Typograph
For this attorney's logo & branding process, we had a blast playing and arranging fonts in a visually appealing way. 
You can see our creative process in the following PDF. Browse the pages.
Which font would you choose?
The client loved the classic serif font look, which true to form, is a prominent choice in the legal profession.
Graphics and iconography are two distinct visual elements that are often used in design and communication.
Iconography is the study and interpretation of symbols and visual elements that are used to represent ideas or concepts. Iconography is often used in art, design, and architecture to communicate meaning through symbols and visual elements. For example, a red octagon is a common symbol used to indicate a stop sign, and a snake wrapped around a staff is a symbol commonly associated with the medical profession.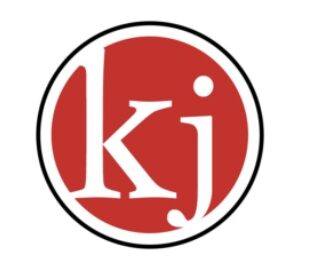 Every time we jump on a consultation call with a new client, we ask them to share other brands and icons they like. It's a great way to learn client preferences. Equally, it's a more effective method of learning what a client does not like.
Sometimes, we find the former to more useful information. With inspiration in hand, we started mocking up an icon for Mary Katherine Alemany, Attorney at Law.
Even though the color palette wasn't yet decided, we add the red for a splash of vibrancy. 
What would life be like without color? 
Grayscales are perfect for readability where long-winded content is concerned, but color schemes breathe personality into a brand. So we break out our swatches, offering options to the client. 
This lawyer knew what she wanted. The professional navy and blue scheme helped to sway her option of the Clean Typography icon design.
You can see the final result on the second page of the following PDF.
And of course, no brand is complete without a Simple Guide to share all assets in one easily readable format.
The Complete Branding Package
Here's the final result of our work with Mary Katherine Alemany. 
Let us know your thoughts! Drop us a line using the form at the bottom of this page.