A light, inviting experience
Light on Yoga Fitness is a yoga studio in Downtown Huntsville, Alabama. Located in a lovely historic church in Five Points, the studio boasts an inviting atmosphere for practitioners of all levels and abilities. 
When we met with the studio owners, you wouldn't get that impression from their original website. Sure it had information, but the color schemes were drab and the visual aesthetic needed a bit of polishing, modernizing, and a touch of inviting atmosphere.
Built in Wix, which can be a lovely platform for experienced drag-and-drop users, the Light On Yoga Fitness website was bulky at best. 
So we decided to help.
Hosting made for Small Biz
As mentioned before, Wix is a decent website builder & hosting platform, and not everyone needs a WordPress website. 
However, when working with 21 ads media, we assess each client's needs individually and make the best possible recommendation to accomplish the goals of the business and plan for future growth.
Having a frank & honest talk with the studio's owners, we laid out our pricing packages for Hosting with our company's hosting partnered with Flywheel.
Our website hosting boasts blazing fast load times with dedicated resources for each individual website plus a server side cache optimized for best-in-class WordPress performance. Add in our preferred suite of SEO, security, and image optimization plugins, and the studio's site performance ranks with the best to accommodate their high levels of traffic.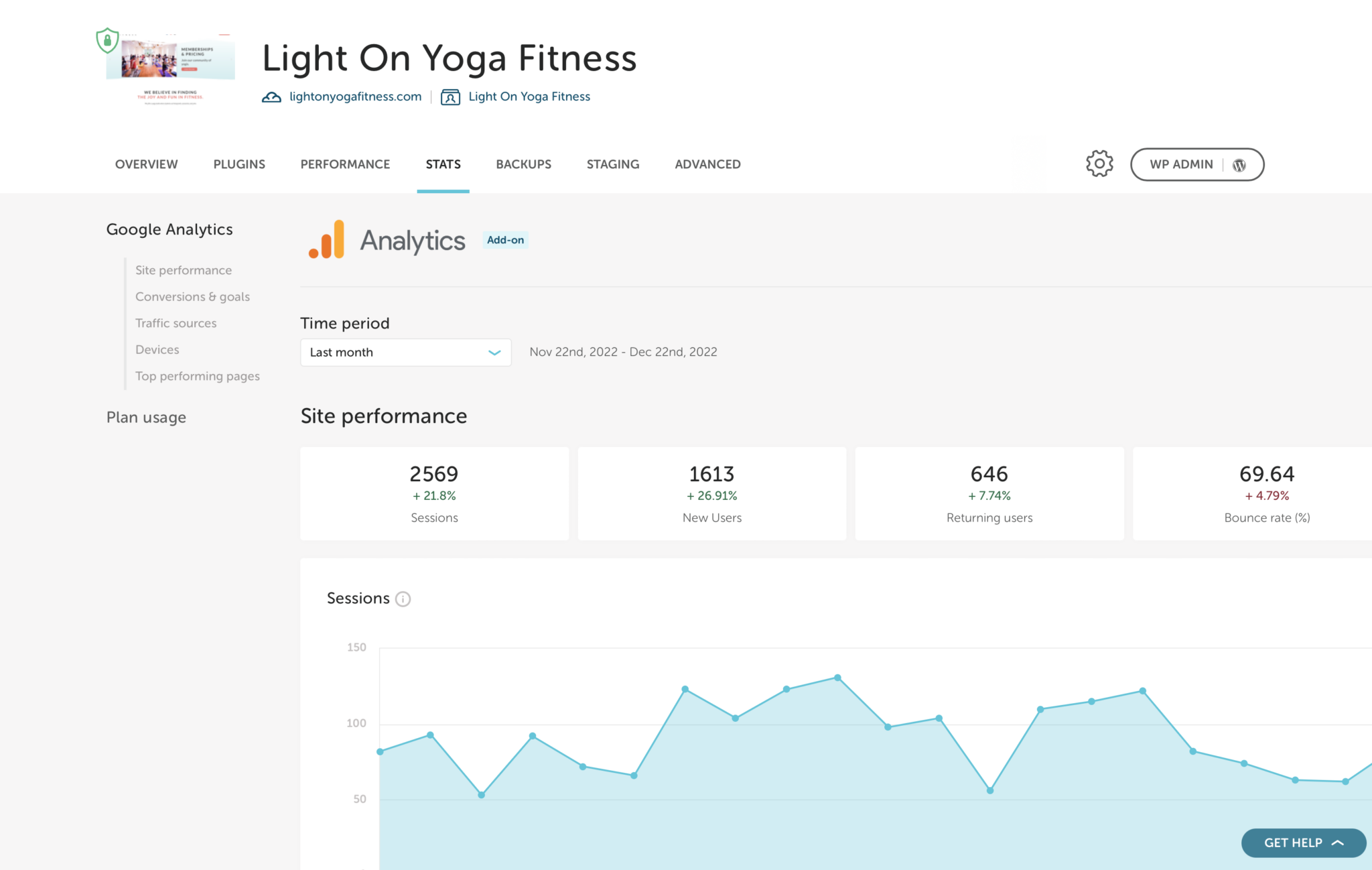 With a dedicated client dashboard and a pricing point attractive for a small to medium-sized business, like Light On Yoga Fitness, the yoga studio made the switch to WordPress hosting with us.
And we set to work with mockups, color schemes, layout, and user experience.
The owners were convinced a light blue color scheme needed to remain prominent through the new website experience. You can see our first few revisions of their new website; they aren't our finest work ever, but just like in yoga, practice makes better.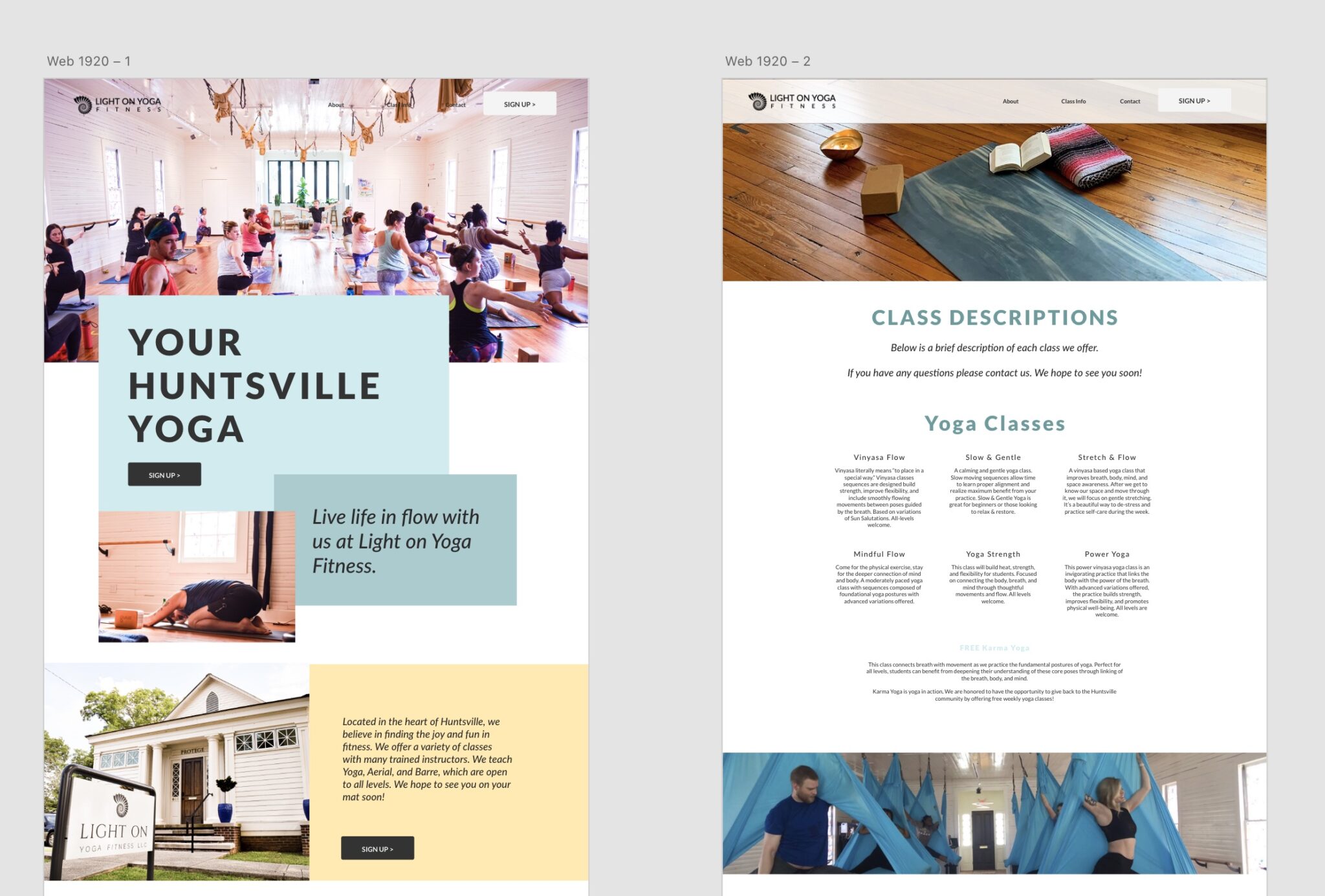 With mockups and framework in place, we rolled our sleeves and started developing. As the process evolved, a new spacious website started to materialize.
Full of light, warmth and color to match the atmosphere of the yoga studio, Light on Yoga's new website is an open invitation to join their community of yogis.