Completely new territory for a container-based mushroom farm in South Carolina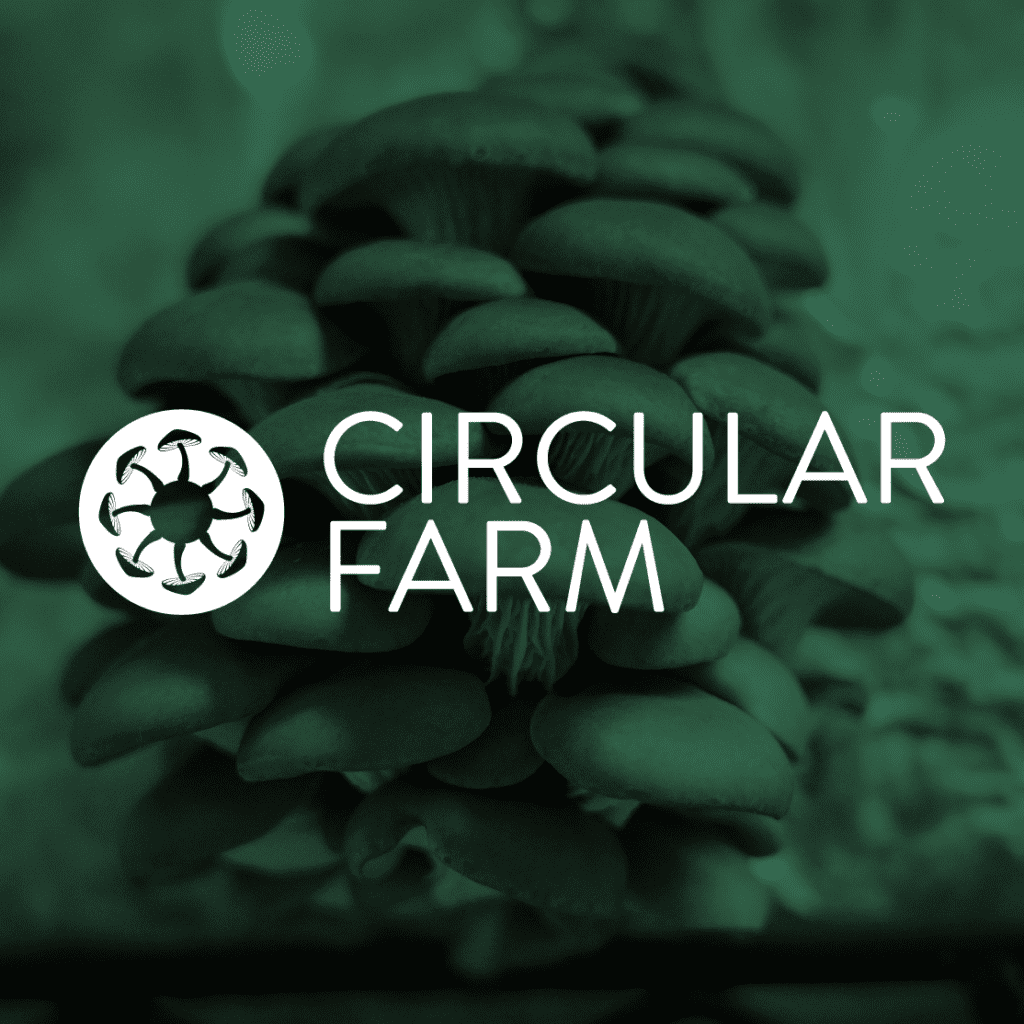 That post gives an awesome walkthrough of the first part of the Circular Farm rebranding process.
Okay, now that we are all on the same page...
To get an idea of how things started, let me present you with the "problem". And "problem" is quoted because, to be fair, the original website for Woodland Valley Mushrooms got the job done. It gave the company a presence on the web and provided valuable information to those who visited the site to either A) purchase mushrooms or B) learn about the process Woodland Valley Mushrooms used to grow their products.
The static website did a great service for the company. It gave Woodland Valley Mushrooms a presence on the web, but the company was looking to increase its visual aesthetic while offering the flexibility of e-commerce on their site. Something that would have been extreme difficult to provide given the current static state of affairs.
Note the calming and earthy color scheme interwoven throughout their website. Their website is one of the most eye-catching and pleasing websites we've built to date. The large bold headings on each page grab the visitor's attention, and asks pertinent questions which the information on the site answers in masterly detail. With loads of educational content, Circular Farm positions themselves a local authority to creating a sustainable circular economy at the macro level.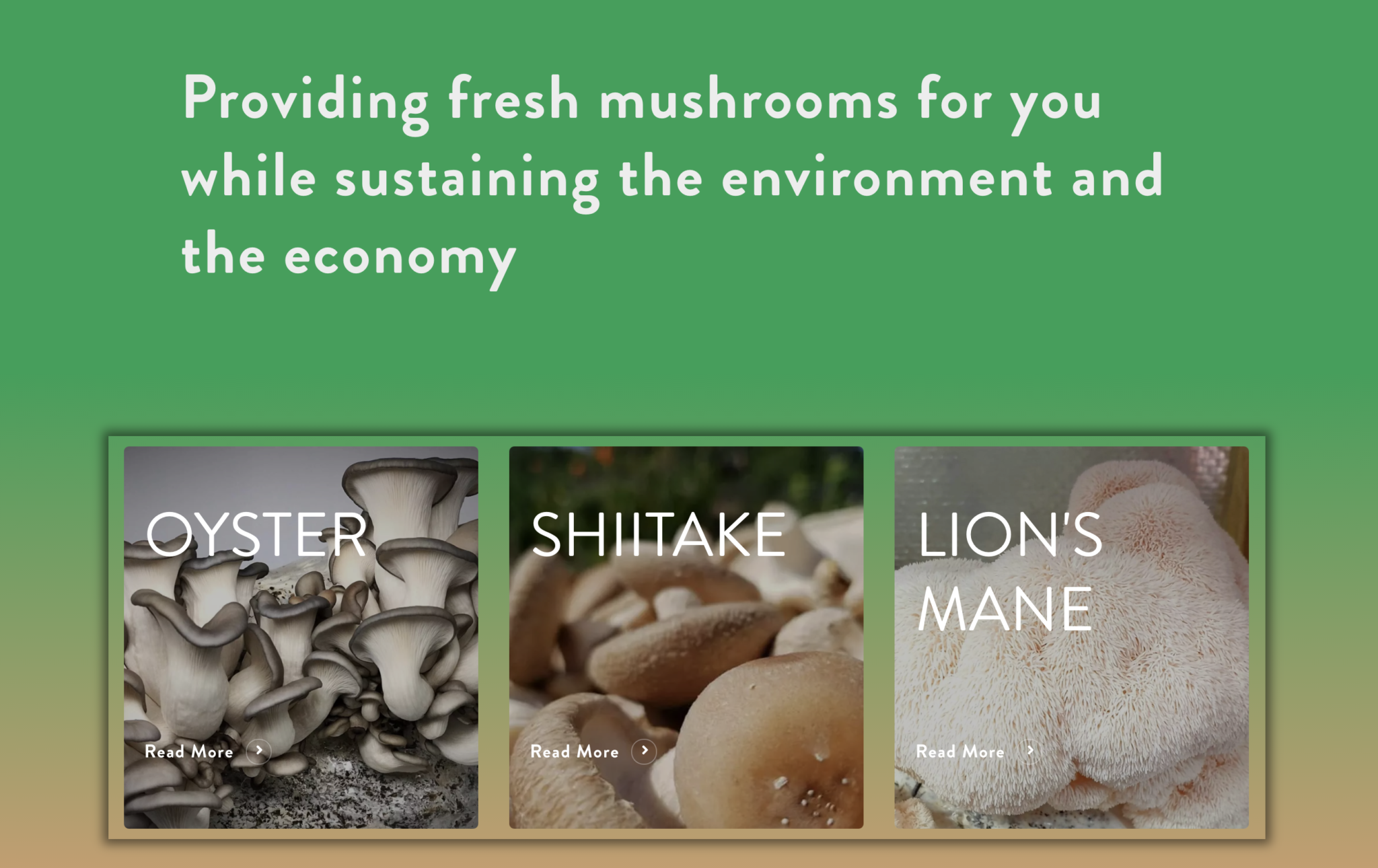 e-commerce at your fingertips
Circular Farm wanted to transition a portion of their revenue stream to a digital platform. Through the powerful combination of WooCommerce and Square, we helped bring a digital storefront so their site visitors could purchase their products worldwide. These tools allow Circular Farm to track their inventory and seamless integrate and manage their online store from any network connection. Integrated shipping and order tracking keeps them constantly in touch with their consumers, maximizing their customer satsifaction.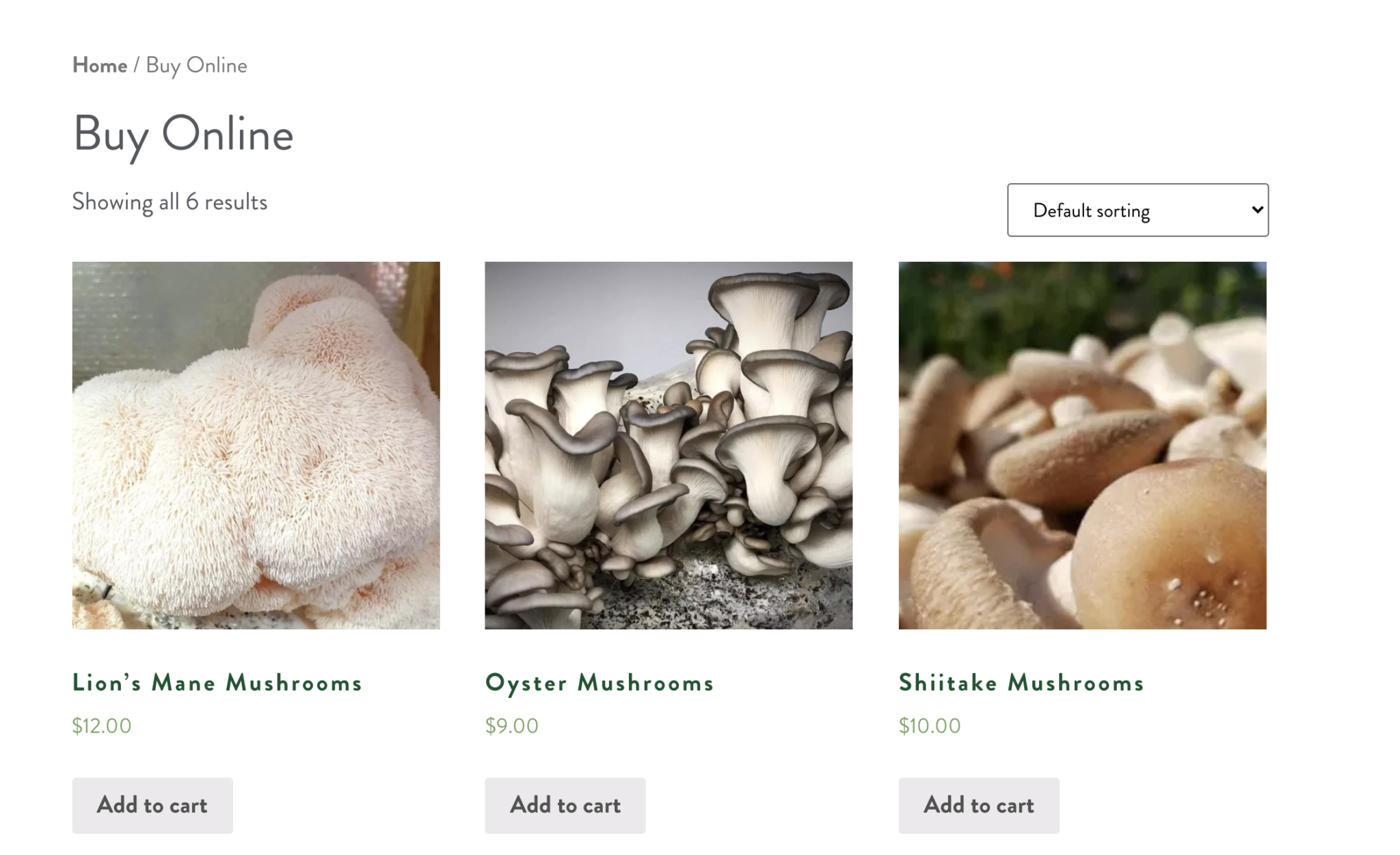 product details and one click shopping
An example product, their Oyster Mushrooms are absolutely delicious and versatile for any type of meal you could imagine – just check out their recipe blog. WooCommerce facilitates ease of online shopping, providing options for either Google or Apple Pay. Users provide their saved payment information directly from their device, and with minimal amount of clicks or taps, they'll have Circular Farm's delicious products delivered in no time!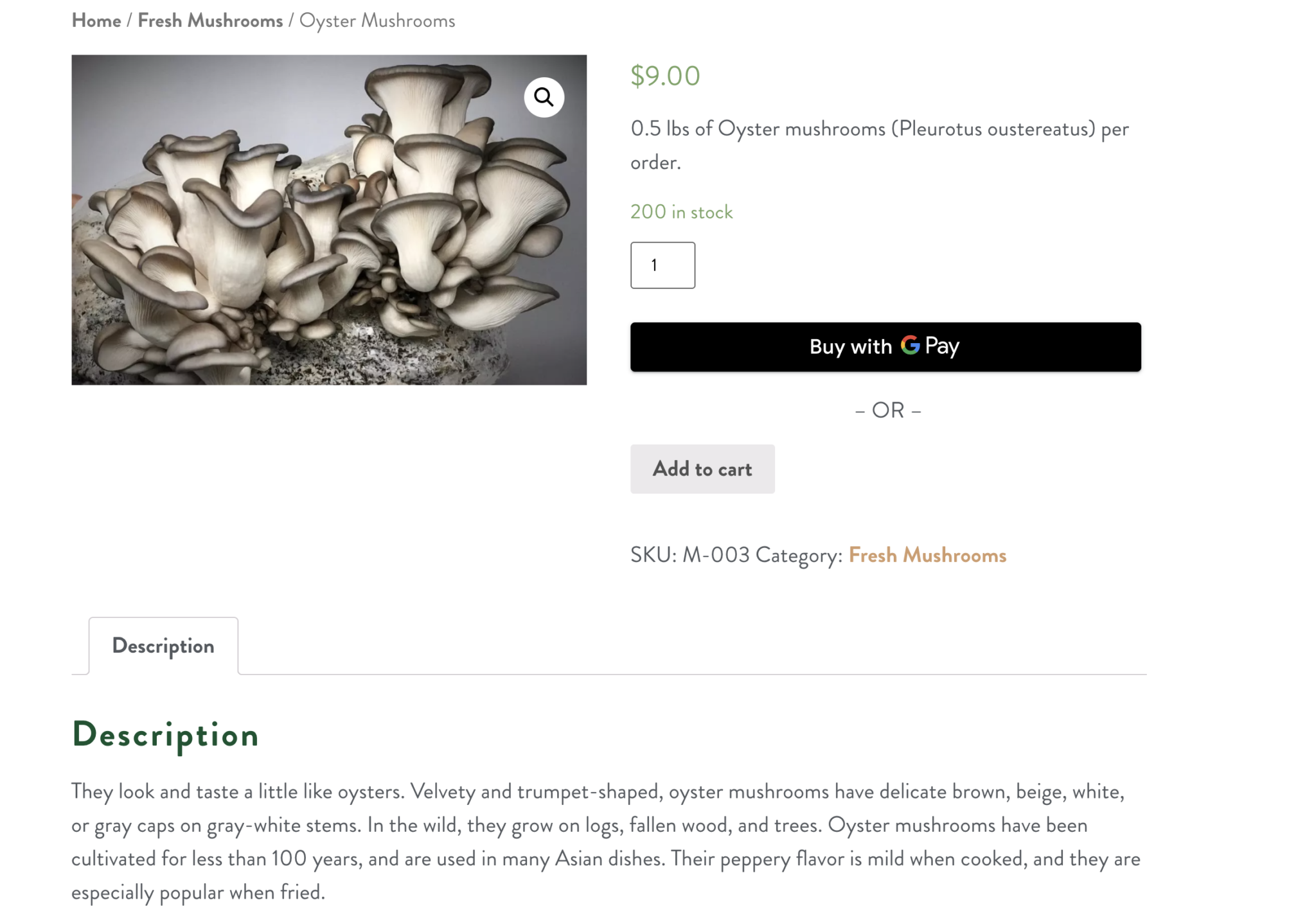 a final word about Circular Farm
We love working with clients who desire to see their small business or organization taken to the next level through complete digital marketing. The owners of Circular Farm displayed great passion and creativity when making executive level decisions about their new educational and e-commerce website. They provided content.  We just placed it on the internet for all to see. This is what partnering what 21 ada media is all about. Through teamwork, great things happen. And we'd love to be on your team.